Location:
Online Event
Date: Wednesday 17th February 2021
Time: 7-8pm
As part of our Roots of Rockingham project - Join Butterfly Conservation to discover the ways you can help to monitor butterflies in your area.
About this Event
Butterflies are fantastic insects to study survey. The UK Butterfly Monitoring Scheme (UKBMS), Wider Countryside Butterfly Survey single species timed counts, Garden Butterfly Counts and Big Butterfly Counts inform conservation management and government policy. By understanding how butterflies are doing, we can keep tabs on how well we are looking after the environment.
Skilled survey volunteers are at the heart of everything Butterfly Conservation does and anyone can become a volunteer. So whether you would like to take on a new transect, set up your own, take part in an existing monitoring effort or just learn how to monitor the butterflies in your garden, this session will give you an overview of how you can get involved.
The talk will last approximately one hour via Zoom with time for Questions. This free event is made possible thanks to funding from the Lottery Heritage Fund as part of Butterfly Conservation's Woodland Wings project and the Back form the Brink - Roots of Rockingham project also supported by People's Postcode Lottery.
The event is free but there is an option to make a donation to the Bedfordshire and Northamptonshire Butterfly Conservation Branch to support the future work of volunteers.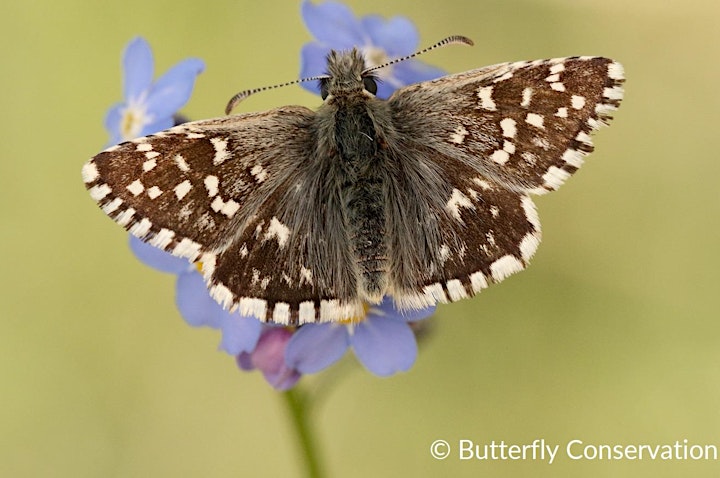 Pre-booking is essential - to do this please click on the Eventbrite link here
A Zoom link will be provided to pre-booked participants ahead of the event.
If you require any further information please contact rootsofrockingham@butterfly-conservation.org